Avalpa has been attending Smau 2011 in Milan from 19 to 21 of October, thanks to Regione Emilia Romagna for this kind invitation.
At the Milan Fair, we presented our portfolio of digital television solutions that's steadily growing. OpenCaster and Avalpa-J, the Java middleware for STB: they are fully fledge workhorses for a powerful and accountable complete platform for interactive digital tv. At this event we discloseed our Pay solution soon to be released.
We've been be very happy to meet many people, showing our demo platform. See here our stand shots: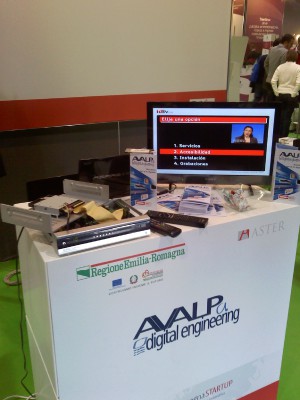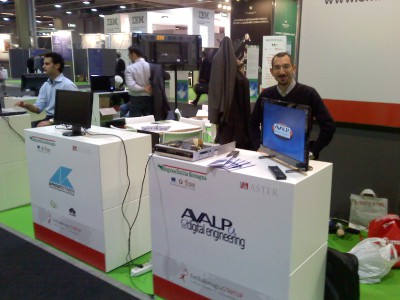 We've met a lot of venture capital people  during the Speed Dating event.. Let's see if someone good will come out of it!
We regret just not to have got the "startup business competition". Kudos to the winners, they deserved it.
See you next time!